Comprehensive Pest Solutions Las Vegas Area Pest Control 
Las Vegas Pest Control: Your Local Solution
In the bustling city of Las Vegas, NV, the last thing you want to worry about is unwanted pests. Whether you're dealing with roaches, scorpions, or termites, finding a reliable pest control service is crucial. As Las Vegas continues to grow and thrive, so does the need for trusted pest solutions tailored to the city's unique ecosystem.
Don´t be afraid to call now
Q1: What areas does Josh The Bug Guy service for pest control?
A1: Josh The Bug Guy proudly services the Las Vegas Metro Area, including prominent locations like Henderson, Summerlin, and Boulder City. With localized expertise, he ensures tailored pest solutions specific to each neighborhood's unique challenges.
Q2: How responsive is Josh The Bug Guy to pest control emergencies?
A2: Extremely responsive! With a 24-hour availability and an emphasis on quick response times, Josh The Bug Guy offers both emergency services and same-day service if required. He understands the urgency of pest control needs and ensures timely interventions.
If you see any of them in your home, give me a call 702-425-2742
Q3: What experience does Josh The Bug Guy have in the pest control business?</p> <p>
A3: Josh The Bug Guy boasts more than 17 years of hands-on experience in the pest control service industry. Over this period, he has accumulated vast knowledge, helping homeowners and businesses tackle a wide range of pest issues effectively.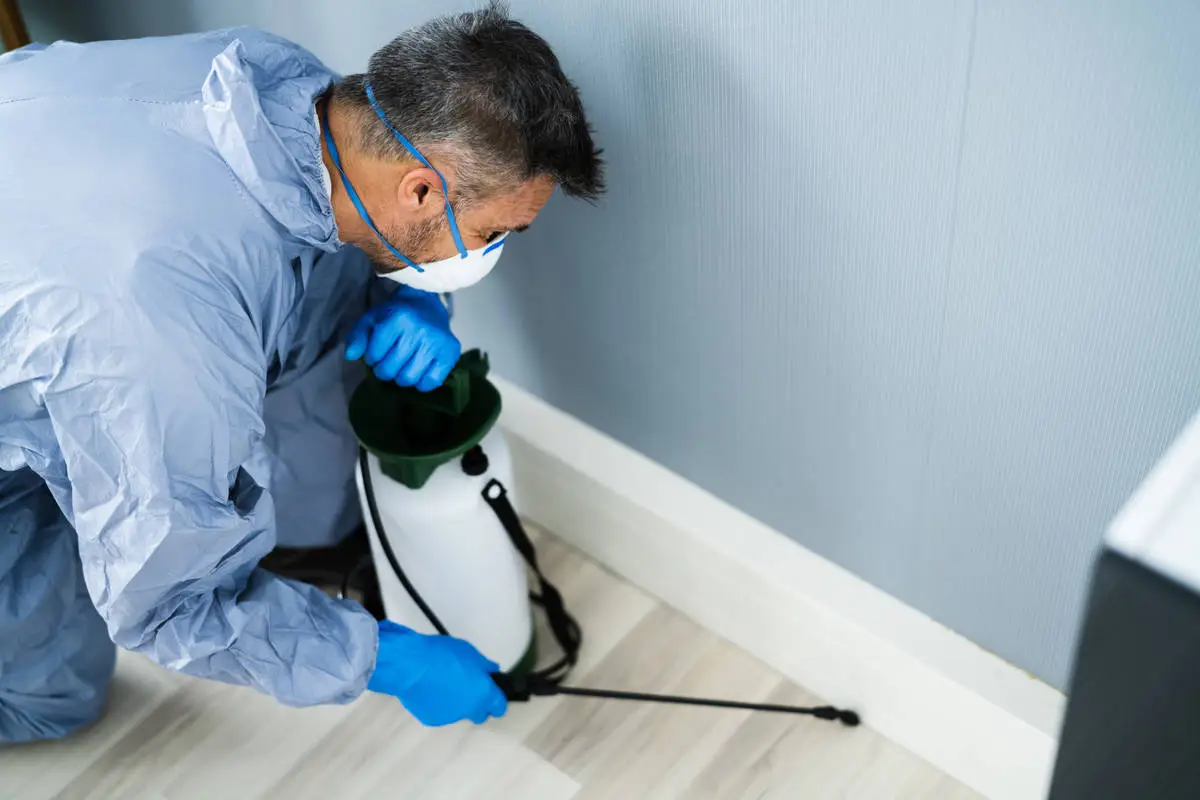 Exemplary Pest Control in the Heart of Las Vegas
Searching for top-tier pest control solutions in Las Vegas? Your quest ends with Josh The Bug Guy – a local beacon of trust, dedication, and unmatched expertise. With an illustrious journey of over 17 years, we've cemented our reputation as Las Vegas's pest control stalwart.
Diverse Service Areas:
Henderson
Summerlin
Boulder City
Green Valley
Spring Valley
Paradise
North Las Vegas
And more!
What sets us apart isn't just our expansive service areas, but our commitment to each client. Every Las Vegas neighborhood has its unique pest challenges. Our deep-rooted understanding of these localized nuances equips us to offer solutions tailored to your specific needs.
Unwavering Client Trust: With 150+ gleaming 5-star reviews, our work speaks for itself. Our esteemed clientele consistently applauds our swift response times, same-day services, and the unparalleled professionalism of our certified technicians.
Specializations Include:
Cockroaches
Bees/Wasps
Spiders
Mice & Rats
Scorpions
Bed Bugs
And a plethora of other desert dwellers.
Why Choose Josh The Bug Guy?
Vast Experience: Drawing from a rich tapestry of 17 years in pest control.
No Strings Attached: Enjoy our services without the shackles of a contract.
Eco-Centric Methods: Prioritizing the planet with green pest solutions.
Round-The-Clock Service: Pest problems don't clock out, and neither do we.
Trust isn't given; it's earned. We invite you to experience our services firsthand and understand why Las Vegas residents entrust their homes and businesses to Josh The Bug Guy.
Reach out now at (702) 425-2742. Your peace of mind is a call away.
Get In Touch for a Pest-Free Peace of Mind
If you're located in North Las Vegas, Summerlin, Boulder City, or any surrounding areas, don't let pests take over your peace of mind. We're committed to providing high-quality pest control services to residential and commercial properties across the Las Vegas NV area. Whether you're dealing with an ant infestation or need specialized services like termite control, we're your go-to experts. So don't hesitate—call us to set up an appointment window that fits your schedule.
Happy to Serve Our Community
I have been in the industry for over 17 years, always providing a pleasant and professional experience for your pest needs.
Bugs Control in Las Vegas