Your Trusted Partner in Las Vegas Pest Control
Proudly Servicing the Las Vegas Metro Area, Including Henderson, Summerlin, and Boulder City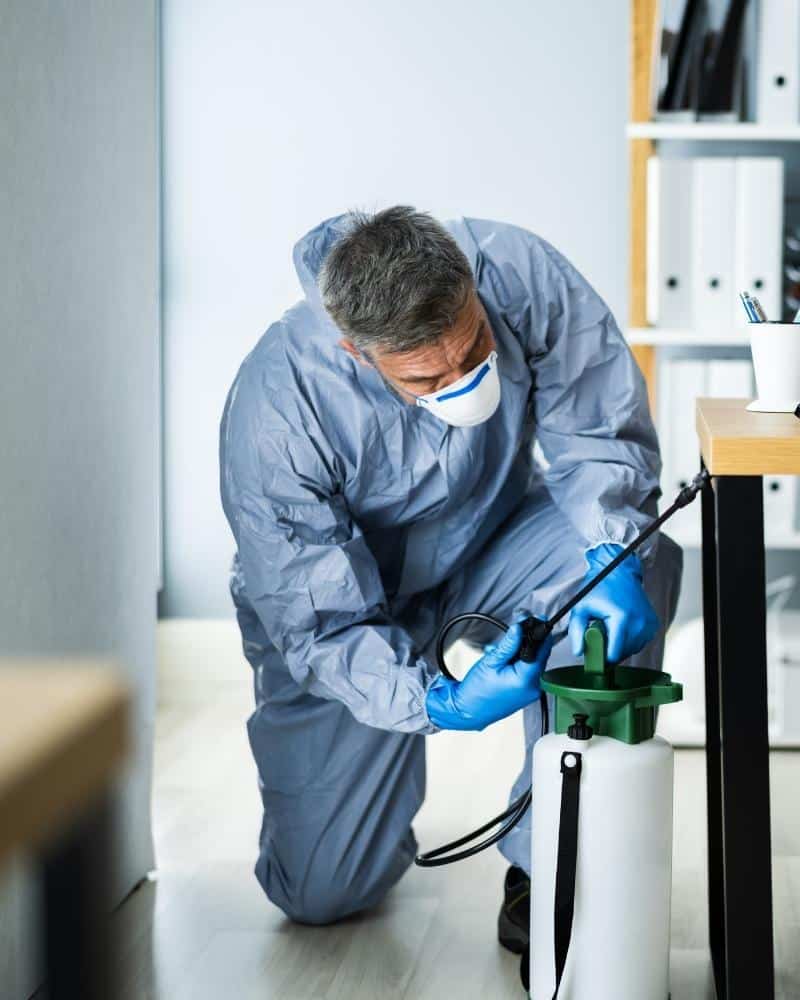 Available 24 hours
24 hours availability to solve problems regardles of the time.
No Contract Required
No need to sign a contract or recurring expenses.
Emergency Service
Mine is the lowest response time in Las Vegas.
Same Day Service
I can schedule my service on the same day if required.
Long Experience
More than 17 years of experience cleaning all kinds of bugs.
5 Stars Reviews
Over 150 clients have rated 5 stars on our services.
Licensed & Bonded
All the necessary permits to work in your home or office.
Professional Service
Professional and courteous service to meet your needs.
24/7 Las Vegas Pest Control Satisfied Custumers
I have been working as pest control service business from 17 years and My First periority is satisfying custumer
24/7 Las Vegas Pest Control Services
I specialize in residential calls clean outs scorpions, roaches, bed bugs and any other type of infestation
Why Choose Our Pest Control Services in Las Vegas?
When it comes to pest control in Las Vegas, we are at the forefront of delivering quality service. Our certified technicians are experts at handling various pest issues, from bed bug control to rodent control. We understand that an infestation can disrupt your peace of mind, and that's why our pest control technicians will provide immediate, effective solutions.
Certified Technicians
Our pest control technicians will provide you with the most professional pest control services.
Quick Response Time
In need of 24-hour pest control in Las Vegas? Give us a call! We are always on time.
Environmental-Friendly
We use long-lasting, environmentally friendly methods for effective pest control.
24/7 Availability
We're a 24/7 pest control company, providing preventive pest control Las Vegas trusts.
Your Go-To for Reliable Las Vegas Pest Control Service
Situated in the heart of the Las Vegas area, we understand the unique challenges that local homeowners and businesses face when it comes to pest control. From scorpions in Summerlin to bed bugs on the Strip, our extensive knowledge of local pest behavior sets us apart.
We strive to always be on time and to provide comprehensive solutions for all your pest issues. Whether you're dealing with a home pest or a commercial infestation, our certified technicians will arrive promptly to diagnose and treat the problem. Our attention to detail ensures that we don't just treat the symptoms of your pest issues; we aim for a long-term solution.
Josh the Bug Guy for Pest Control strives to be at the forefront of pest control technologies and methodologies. We offer a holistic approach that includes both pest control and weed control, ensuring that your property remains pest-free inside and out. Our technicians are trained in the latest advancements, from eco-friendly treatments to targeted application techniques, making sure we provide a service that's both effective and responsible.
Don't let pests disrupt your life or business any longer. With our professional and comprehensive services, we guarantee a pest-free environment that lets you breathe easy.
We Cover a Range of Pest Control Services in Las Vegas
Living in the Las Vegas NV area, pests like scorpions, ants, and rodents can be a real problem. But worry not; we have the right pest control solutions to help. We offer a range of services from termite control to ant extermination, crafted to suit the specific needs of each homeowner or business. Rest easy knowing that our preventive measures will help prevent infestations, whether it's in Henderson or any other part of the Las Vegas metro area.
Residential Pest Control

: Specializing in the extermination of pests in residential homes, we ensure your home stays pest-free.

Commercial Pest Control

: From offices to restaurants, our pest management approach helps prevent future invasions.
Specialized Services: Our services also include termite control, bed bug treatment, and scorpion control, among others.
DIY Pest Control vs. Professional Pest Control in Las Vegas
Many homeowners turn to DIY methods, believing it to be a cost-effective approach to pest control. Common DIY methods include traps, sprays, and home remedies. While these might offer temporary relief, they lack the efficacy that professional pest control services bring. For instance, DIY methods rarely address the root cause of an infestation, leaving you vulnerable to recurring pest issues.
Using DIY pest control techniques can put both your family and pets at risk. Improper application of chemicals can result in poisoning, allergic reactions, or even a sting from an aggravated invader. Moreover, failing to control and weed out pests efficiently can result in thousands of dollars in damage to your property.
Josh the Bug Guy for Pest Control utilizes a comprehensive, science-based approach that strives to not only eliminate current pests but also to provide a preventive barrier against future invaders. Unlike DIY methods, professional pest control offers a personalized, comprehensive solution that makes your home pest-free for the long term. As one of the leading Las Vegas pest control companies, we deliver progressive pest control solutions tailored to your specific needs.
Tired of the constant battle against pests? Call us today for a personalized, effective solution. Stop dropping your guard—let professionals handle your pest problems.
How Does Our Pest Control Process Work?
Consultation

: The first step in regaining your peace of mind is to give us a call for an initial consultation. We'll discuss your pest problems in detail, whether you're dealing with bed bugs, roaches, or rodents.

Inspection

: Our certified technicians will then perform a comprehensive inspection of your property, focusing on both the interior and exterior to identify the root cause of the infestation.

Treatment

: Based on our findings, we'll customize a pest treatment plan that is environmentally responsible. From bed bug treatment to scorpion control, our effective pest control solutions ensure long-lasting results.

Follow-Up

: After the initial treatment, we'll schedule follow-up visits to proactively re-service your home or business, guaranteeing your satisfaction.



Our pest control services are always on the cutting edge. With the help of our technicians, you'll experience not just immediate relief but long-lasting prevention against various Las Vegas pests. The quality of our work speaks for itself, as we offer a satisfaction guarantee that ensures we're always your first choice for trusted pest control in Las Vegas.
Not All Las Vegas Pest Control Companies Are the Same
In a crowded marketplace full of options, we stand out for our unwavering commitment to quality. While some companies might rush through appointments to serve more clients, we prioritize each customer, offering personalized and thorough service. We have built our reputation on years of reliable and effective service.
We don't just spray and pray. Our pest control solutions are scientifically formulated to be safe for children, pets, and the environment. Our treatments are not only effective but also sustainable, allowing you to live and work in a pest-free space without worrying about harmful chemicals.
Pests don't follow a 9-to-5 schedule, and neither do we. Our team is always ready to address your urgent pest problems, even if they occur outside of regular business hours. This level of availability is a key factor that sets us apart from many other Las Vegas pest control companies.
Don't settle for mediocre service when you deserve the best. Choose Josh the Bug Guy for Pest Control and experience the difference that quality makes.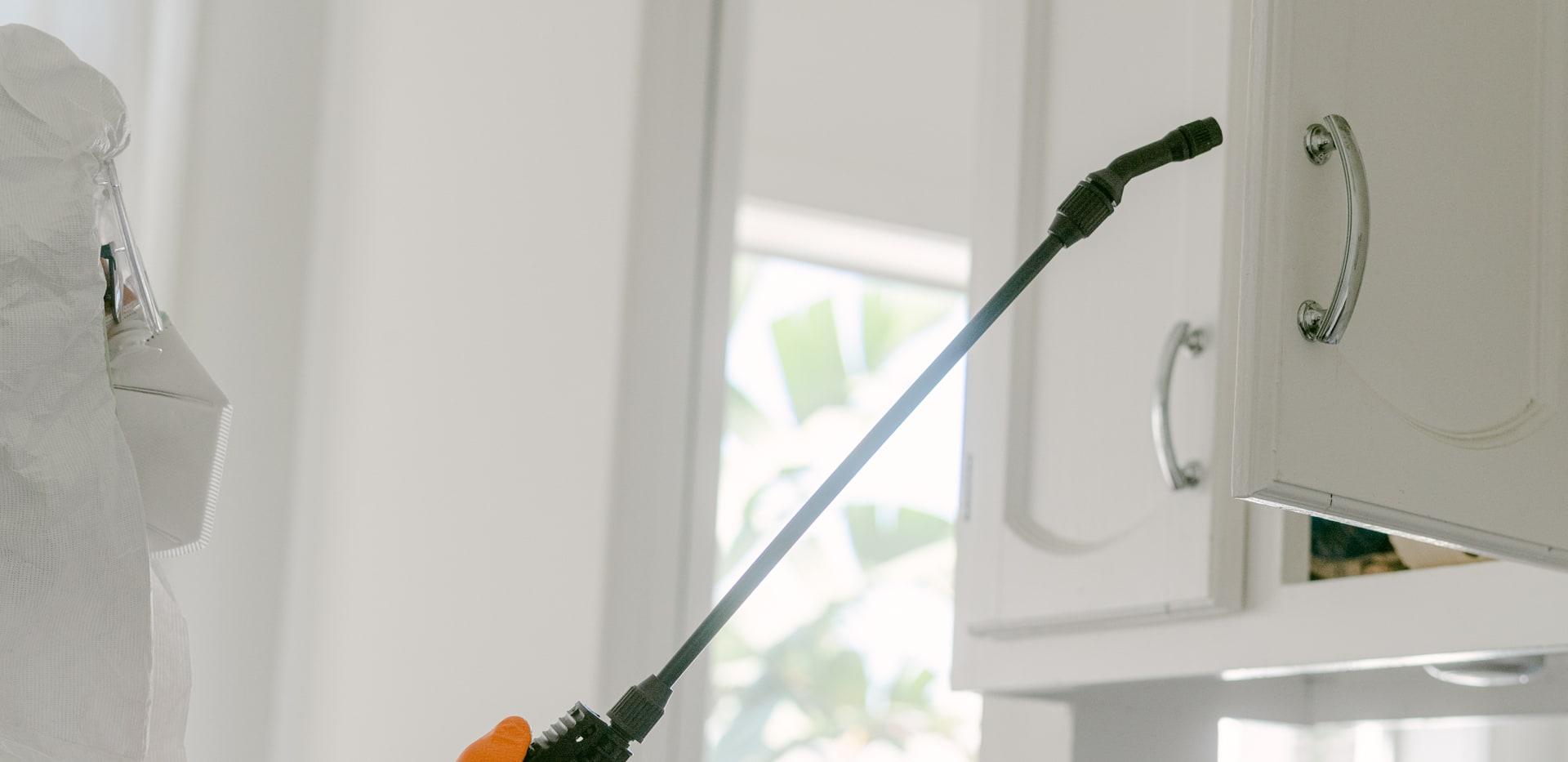 Your Las Vegas pest control expert
I am Josh (the bug guy you need). I have been in the industry for over 17 years. I always provide a pleasant professional experience for your pest needs. I am 24 hour on call. Always happy to serve my community with over 150 5 star reviews.
This man is the truth. Only guy who answered his phone and made time for me among his other appointments. Truly grateful he came through to help me take care of the problem we're having. I recommend him to everyone!
I had to call Josh for an emergency ant extermination on the weekend, not only did he take care of me, but a week later when I had another issue he not only called to help me, but he called me on a holiday. Amazing customer service and really knowledgeable. Thank you so much for all of you help! I'm not from Nevada But the came.
Whether you have roaches, ants, or any of the many desert critters that join us here in Las Vegas, you will NOT be disappointed with this service. Professional, timely, reasonably priced and guaranteed elimination. Can't get any better than this. Call Josh, let him take care of all your pest elimination needs!
FAQs About Pest Control in Las Vegas
Is your treatment safe for pets and kids?
Absolutely! We prioritize the safety of your children and pets. Our environmentally friendly pest control solutions are both effective and safe.
How quickly can you arrive for pest control near me?
We pride ourselves on our quick response time and 24-hour pest control Las Vegas services. Contact us today for immediate assistance.
What types of pests do you handle?
From bed bugs and scorpions to rodents and ants, our exterminators in Las Vegas have you covered. We specialize in all forms of pest control, including spider, wasp, and roach extermination.
Josh the Bug Guy. Your Pest Expert!
Send a message or request a free quote
Get In Touch for a Pest-Free Peace of Mind
If you're located in North Las Vegas, Summerlin, Boulder City, or any surrounding areas, don't let pests take over your peace of mind. We're committed to providing high-quality pest control services to residential and commercial properties across the Las Vegas NV area. Whether you're dealing with an ant infestation or need specialized services like termite control, we're your go-to experts. So don't hesitate—call us to set up an appointment window that fits your schedule.
Happy to Serve Our Community
I have been in the industry for over 17 years, always providing a pleasant and professional experience for your pest needs.
Bugs Control in Las Vegas