Scorpions Clean Out Service
I am 24 hours available to solve your scorpions problems in Las Vegas area.
Get rid of scorpions in Las Vegas
"Each service comes with a full inspection of the property, de webbing, crack crevice treatment, perimeter of property, rock, and tree treatment. All harborage areas included in spray"
Don´t be afraid to call now
What kind of bug is a scorpion?

The scorpion is an insect of the predatory arachnid order of arthropods. They have a pair of grasping forceps and a narrow, segmented tail, often curved forward over the back and terminated with a stinger. They live mostly in deserts, but have adapted to a wide range of climates.
They feed mainly on insects and other invertebrates. They use their pincers to hold and kill their prey and use their poisonous stinger both to kill their prey and to defend themselves. Their exoskeleton contains fluorescent chemicals that glow under ultraviolet light.
The vast majority of scorpion species are not a serious threat to humans, except for some species whose venom does kill hundreds of lives a year.
The desert climate of Las Vegas benefits its appearance especially in spring and fall.
They usually are seen at night but are easy to identify.
What kinds of Scorpions are there in Las Vegas?
In Las Vegas we have the bark scorpion. It is a nocturnal aracnid and particularly well adapted to the desert. They usually hide during the heat of the day, typically under rocks, wood piles, or tree bark. They are also commonly found in homes.
The Arizona bark scorpion is the most venomous scorpion in North America, and its venom can cause severe pain in adult humans, typically lasting between 24 and 72 hours.
If you see any of them in your home, give me a call 702-425-2742
How do I get rid of them?
Scorpions are a fairly common pest in the Las Vegas area because of our warm climate. There are around 2,000 different species of scorpions found throughout the world. Luckily, there are only a few common in Las Vegas, and most of those aren't particularly dangerous.
The easiest way to find hidden scorpions is by searching them out with an ultraviolet (UV) blacklight. Turn off the lights after the sun has gone down, and shine the blacklight on piles of linens, in your pantry, and other dark and quiet places scorpions may be hiding.
I offer night time inspection between 9-10pm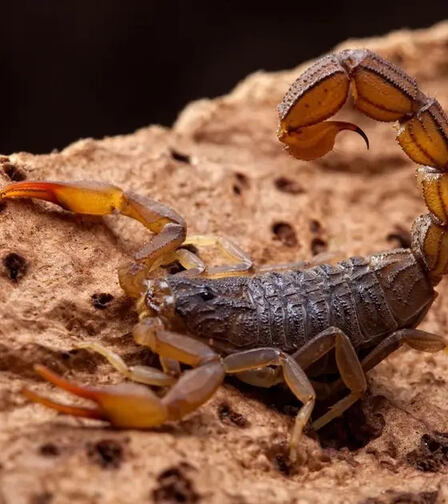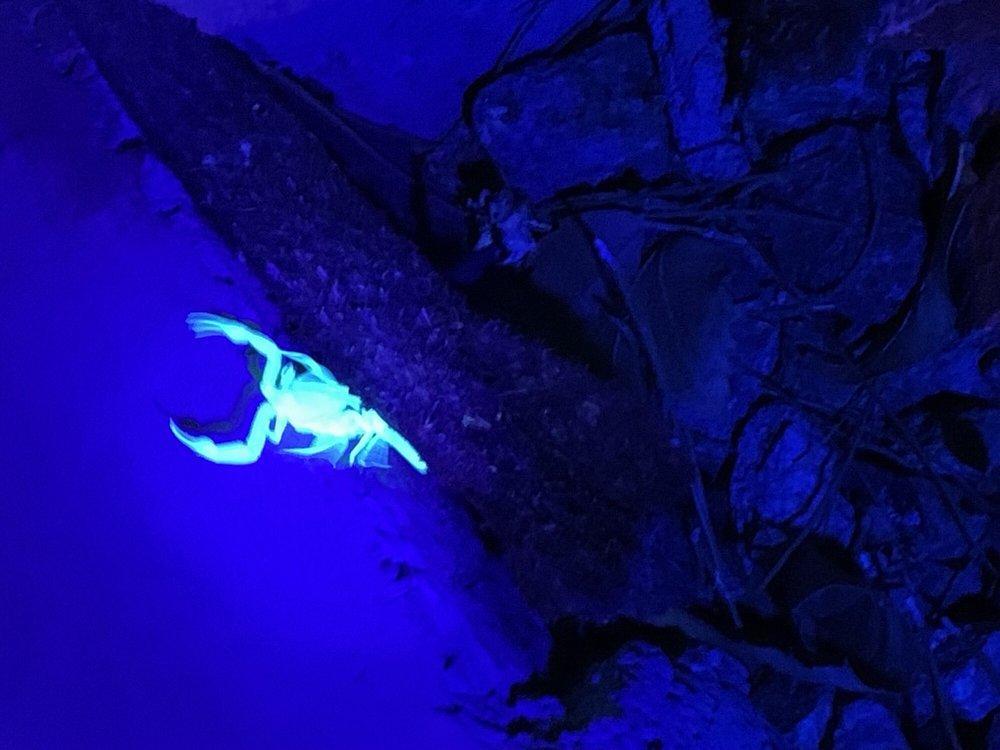 Josh is Amazing!!! Scorpio season is here and had to call up josh 3rd time hiring this time around. Let's you follow him around while finding the monsters! Knows what he is doing honest man on top of his game

Been using josh for 2 years and he's always reliable and good at what he does, killing all sorts of bugs. In my case I have a scorpion problem and since we're entering into that season he just came and we found the source of the problem, sprayed inside and out the house in a timely manner, if you have scorpion problem, I suggest you use his service at night like I did, he goes hunting for them with his blacklight and after sprays the most infested areas. "DO NOT HESITATE !! To give him a call. A++
Happy to serve my community
I have been in the industry for over 17 years, always providing a pleasant and professional experience for your pest needs.
24 hours Available
No Contract Required
Emergency Service
Same Day Service
5 Stars Service