Get rid of bees or wasps in Las Vegas
"Each service comes with a full inspection of the property, de webbing, crack crevice treatment, perimeter of property, rock, and tree treatment. All harborage areas included in spray"
Don´t be afraid to call now
What kind of bug is a wasp?

A wasp is any insect of the narrow-waisted suborder Apocrita of the order Hymenoptera.
The most commonly known wasps, such as yellowjackets and hornets, are in the family Vespidae and are eusocial, living together in a nest with an egg-laying queen and non-reproducing workers.
When and where can we find wasps in Las Vegas?
Wasps are considered pests when they become huge in number, or nests are close to buildings. They usually sting humans in late summer and early autumn, when wasp colonies stop breeding new workers and they have to go out looking for food.
When near humans, wasp nests are usually made in or near houses, such as in roof spaces, window frames or corners at the ceiling.
If you see any of them in your home, give me a call 702-425-2742
How do I get rid of them?
Treatment consist of residual flush and dust. We at josh the bug guy will always do inspection first, then treat the problem.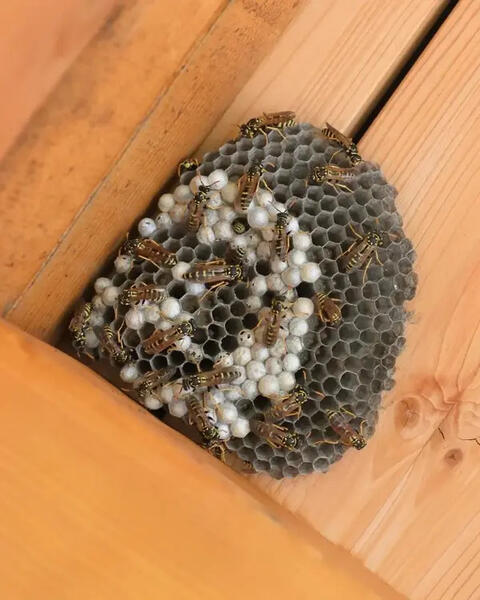 They took care of my bug problem in one shot, excellent pest control service

Josh is always informative and professional. Easy to schedule and on time. AND the bugs are gone!
Get In Touch for a Pest-Free Peace of Mind
If you're located in North Las Vegas, Summerlin, Boulder City, or any surrounding areas, don't let pests take over your peace of mind. We're committed to providing high-quality pest control services to residential and commercial properties across the Las Vegas NV area. Whether you're dealing with an ant infestation or need specialized services like termite control, we're your go-to experts. So don't hesitate—call us to set up an appointment window that fits your schedule.
Josh The Bug Guy
Happy to Serve Our Community
I have been in the industry for over 17 years, always providing a pleasant and professional experience for your pest needs.
Bugs Control in Las Vegas